eConnect's New Baccarat Side Bet Protection Revealed at G2E Asia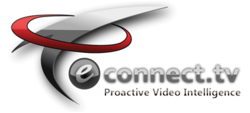 We are very proud of our progress with Dragon Baccarat….
Today, eConnect announced they will be releasing a new version of its Dragon Baccarat Game Analyzer. Dragon Baccarat is a software tool that interfaces with the electronic Baccarat shoe to proactively track game activity. The solution looks for player cheating, collusion, dealer error and game productivity. The system currently monitors hundreds of games in Asia and integrates with all major manufacturers of electronic shoes. This new software function will allow casino operators to quickly determine if players are counting cards in order to gain an advantage on the Player/Dealer pair bets. These side bets are being offered on many baccarat games around the world. Additionally, eConnect has released enhanced game protection features combining secure data encryption and a reveal function to insure the integrity of the data.
This month has been great for eConnect as they just won Casino Enterprise Managements award for "2013's Best Game Protection Product" for table games. This comes just a few months after they won Gaming & Leisure Magazines award for "Best Product Concept". Both awards were impressive as they were selected by the casino industries top executives.
"We are very proud of our continued progress with Dragon Baccarat," commented George DiGrandi, eConnects Chief Operations Officer. "We continue to make great strides for our gaming customers and we are delivering on our promises that we have made to them in keeping our solution fresh, relevant and secure".
eConnects other products include Casino Connect and POS Connect. Casino Connect integrates surveillance video with slots, cash counting and table games looking for transactional anomalies. POS Connect integrates the POS System with surveillance video to proactively prevent theft from bartenders and cashiers. eConnect systems are well known for their rapid return on investment due to reduction in labor costs and an increase in realized profits via reduction of employee theft.
Additional Information:
See eConnect in booth #804 at the G2E Asia from May 21st-23rd
About eConnect:
eConnect is the industry leader in Retail Loss Prevention, Fraud Detection and Live Streaming Business Intelligence. eConnect integrates with all major Gaming, Point of Sale, NVR based surveillance systems, and ATM's providing information critical to business efficiency and profitability. eConnects product suite consists of POS Connect, Casino Connect, ATM Connect and eStream Analytics. eConnect is partnered with many of the top leaders in POS, Retail, Gaming and Surveillance. The eConnect system can be installed locally on client's property or can be hosted remotely in the cloud to minimize infrastructure requirements.
eConnect interfaces to electronic casino games and slot systems, which can be seen in this video demonstration: http://www.econnect.tv/dragonbaccaratdemo.html

Original Version: http://www.prweb.com/releases/2013/5/prweb10758792.htm